About ACTexas Air Conditioning Texas
Company History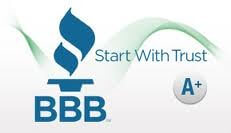 ACT Air Conditioning Texas, LLC was founded in 2002 as a commercial and residential air conditioning and heating company. Since its founding, the company has grown into a full service dealership, offering not only installation, but also service & repair, planned preventative maintenance, design & build installations, indoor air quality products, zoning systems and many other capabilities to handle a wide range of commercial and residential air conditioning and heating projects.
Company Philosophy
ACTexas Air Conditioning will provide quality products and services to the highest standards of our industry, on time, every time. We always keep the best interests of our customers in mind.
Company Highlights
Specializing in residential and commercial heating and air conditioning systems since 2002
We use only the most reliable, high quality, energy efficient air conditioning and furnace equipment available
All installation and service technicians are factory trained, EPA certified and NATE certified
Special care is taken to protect your home during installation of heating and air conditioning equipment
Manufacturers recommendations, code requirements and federal laws are only our minimum standards
Drug free company
Total turn key service
Professional, courteous uniformed technicians and installers
Most repair parts on our trucks and in our warehouse
Our financial strength allows us to offer several financing programs with instant approval on the spot to be used for repairs and equipment investments
Installation Department
Reliable, experienced installation crews using the latest tools and equipment will work within your schedule and provide you with a quality installation. We are confident that you can rely on us to be on time and on schedule.
Service Department
Factory trained technicians in service trucks are on the alert to handle emergency service when required. Each truck is stocked with an inventory of common replacement parts. The company also maintains refrigerant recovery units on each service truck to prevent the illegal venting of refrigerants into the atmosphere.
Preventive Maintenance
Planned preventive maintenance programs are tailored to the individual needs of our customers. These programs have proven to be an excellent method of limiting the operating, repair, and replacement costs of air conditioning and heating equipment.
Association Memberships
Better Business Bureau (member since 2002 with "A+" rating)
ACCA (Air Conditioning Contractors of America)
Centerpoint Energy AC Tune-Up Program
NEST Certified Professional
Environmental Protection Agency
Texas Department of Licensing and Regulation