Heating Service, Repair & Installation
Why Choose AC Texas for your Spring and The Woodlands heating service or repair?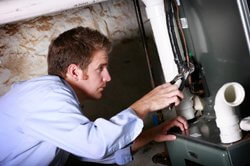 Like all systems in Spring TX and Houston Texas and surrounding areas, your heating system is a complex, important part of your life. Keeping it running smoothly, efficiently, and reliably, is a job for heating experts. Without proper regular maintenance and service, your gas furnace and its associated equipment cannot provide the dependable comfort you need.
Our AC Texas heating company specializes in furnace repair and service of all residential and commercial forced air gas furnace systems for Spring and The Woodlands TX areas as well. Our factory trained technicians have the skills and equipment needed to keep your furnace working at its best, protecting your family from the risks of cold weather and dangers of malfunctioning gas furnaces. We service and repair all brands of gas furnaces, whether we sold and installed them or not. Our furnace repair technicians are trained on a continuing basis, and have all the latest diagnostic tools and HVAC equipment needed to perform all required heating service, maintenance and repairs in Houston, Texas. We have a large stock of parts available for furnaces and associated equipment from most major heating brands.

Our service vehicles are stocked with the replacement parts needed for the most common furnace repairs, and we have a large stock of replacement parts at our headquarters, along with quick access to parts for all brands. We know you have a busy schedule and we arrange the service call at a time convenient to you. Our furnace technicians are always prompt, courteous, efficient and will quickly diagnose your problem. We'll provide an accurate estimate of the costs of any furnace repairs and then, with your approval, we'll make those heating repairs quickly and properly, restoring your heat and comfort.
Our Heating Services Include:
---
Furnace Repair of All Brands
Our technicians are trained to service and repair all major brands of furnaces, whether we installed them or not. We'll schedule a service call at a time convenient for you in Houston.
Problem Diagnosis
Any time you think there is a problem with your furnace, act quickly to get the problem diagnosed and repaired. We have all the latest diagnostic tools to find out what is wrong, no matter what brand of furnace you own.
Accurate Repair Estimates
After diagnosing the problem, our technician will give you an accurate estimate of the costs of your furnace repairs and we can make the repairs on the spot in cost cases.
Seasonal Preventative Maintenance
Get your furnace checked and tuned up before the heating season begins and assure yourself of warmth and comfort in Spring TX.
Furnace Cleaning and Testing
Prevent problems and make sure your Houston furnace system is functioning properly and safely.
Furnace Inspections
Have us evaluate the condition of your gas furnace. Home buyers can have us inspect heating systems in The Woodlands and surrounding areas before making a decision.
Replacement Furnaces
If your furnace must be red-tagged, we can quickly supply a replacement furnace and restore heat to your home. We will give you an accurate quote on the cost of a new furnace installation before we do the work. Absolutely no hidden costs.
Reliable Heating Repair, Service & Maintenance in Houston
We offer competitive pricing for all furnace repairs in your area. After we diagnose the problem, we provide you with an honest quote of how much the furnace repair job costs. The price you see is the price you pay. No hidden charges. Only after we have your approval of the price, we will go ahead and get the work done. We offer a one year warranty on all furnace repair jobs.
We offer individualized heater service and repair and take pride in our workmanship. Our certified and experienced technicians can handle all of your local heating needs, including a service checkup, a furnace repair or installation of a new high efficiency heater in Spring TX and all surrounding areas. We can also help you maintain quality heater maintenance.
For your central heating inside your home or business, your heater will thank you for contacting AC Texas. When any component of your heating, ventilation and air conditioning system has a problem or you need regular or seasonal maintenance, you can rely on the highly trained technicians at ACT Air Conditioning Texas to provide prompt, courteous service anytime you need it. Call us anytime for maintenance, service and repair. We're always ready to help.
If you're interested in furnace replacement, contact us for a free heating estimate!