Aldine TX's Most Trusted Heating Service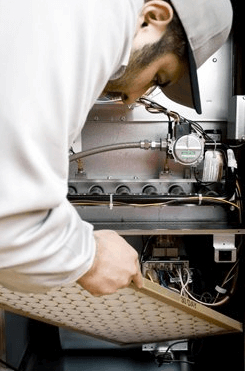 At ACT Air Conditioning Texas, we are dedicated to providing our valued Aldine TX clients the highest quality heating products and services. ACT Air Conditioning Texas, LLC will provide quality products and services to the highest standards of our industry, on time, every time. We're fully licensed and insured and only employ friendly technicians, all of whom are factory-trained and EPA-certified.
Factory trained technicians in radio dispatched service trucks are on the alert to handle emergency service when required. Each truck is stocked with an inventory of common replacement parts. When any component of your heating system has a problem or you need regular or seasonal maintenance, you can rely on the highly trained technicians at ACT Air Conditioning Texas to provide prompt, courteous service anytime you need it.
Why Choose ACT Air Conditioning Texas?
25 Years of Experience
Factory-Trained & EPA-Certified Technicians
Licensed & Insured
One Year Warranty
Financing Available
Free Estimate
Fast & Affordable
Heating & Furnace Repair Service in Aldine TX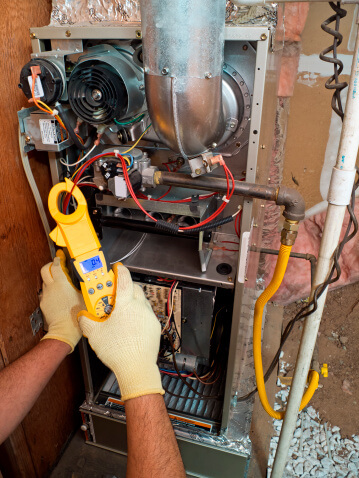 We specialize in furnace repair and service of all residential and commercial forced air gas furnace systems. We have all the latest diagnostic tools to find out what is wrong, no matter what brand of furnace you own. After diagnosing the problem, our technician will give you an accurate estimate of the costs of your furnace repairs.
Our service vehicles are stocked with the replacement parts needed for the most common furnace repairs, and we have a large stock of replacement parts at our headquarters, along with quick access to parts for all brands. We service and repair all brands of gas furnaces, whether we sold and installed them or not. Our furnace repair technicians are trained on a continuing basis, and have all the latest diagnostic tools and HVAC equipment needed to perform all required heating service, maintenance and repairs.
Furnace Installation & Preventive Maintenance Packages
We can quickly supply a replacement furnace if necessary and efficiently restore heat to your home. We will give you an accurate quote on the cost of a new furnace installation before we do the work. Absolutely no hidden costs. We also provide custom seasonal preventative maintenance programs to ensure your equipment is operating at peak efficiency year round.
Like all HVAC systems, your heating system is a complex, important part of your life. Keeping it running smoothly, efficiently, and reliably, is a job for heating experts. Without proper regular maintenance and service, your gas furnace and its associated equipment cannot provide the dependable comfort you need. Preventive maintenance and furnace tune-ups will ensure your furnace will provide adequate comfort when the time comes.
Client Testimonials
"I have used ACT for my annual inspections for years. Since I have an American Standard heat pump, I have not had many problems and when I have had any, I call ACT and they are always prompt and very reasonably priced. For example, last summer on a very hot Saturday evening I came home from shopping to find water coming from the unit. I called ACT who was able to send out a technician who was heading home from a full day of work - he came and took care of the problem and told me how to prevent it going forward. This is very typical of what I have experienced over the years with ACT." - Virginia H.
Read more
here
.
Contact the experts at ACT for all your heating repair, maintenance, and installation needs!