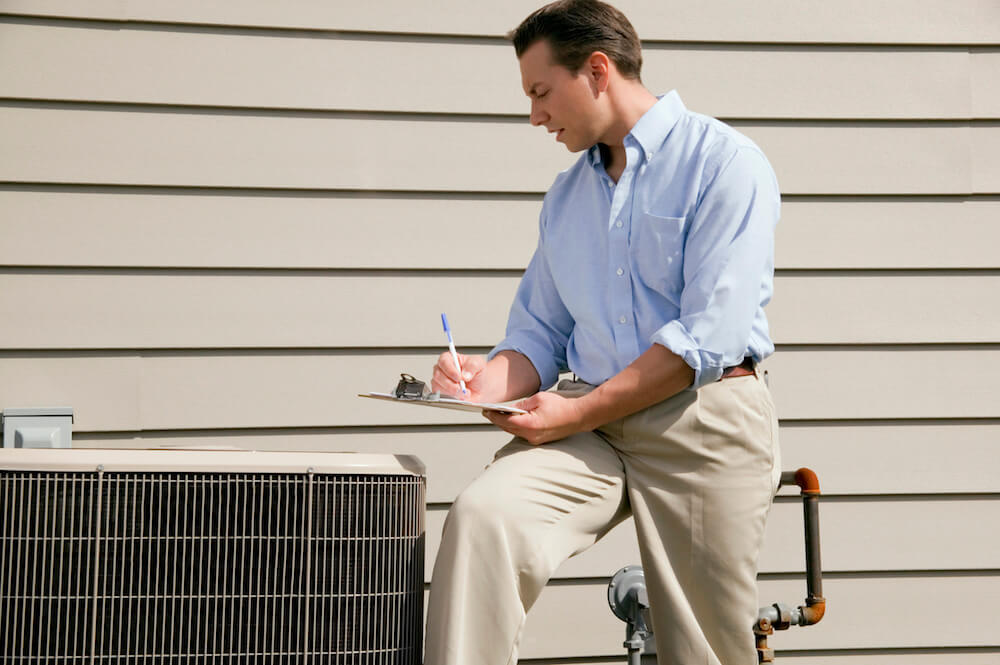 Your air conditioner needs regular maintenance, much like your car does. In order to function at peak efficiency, your air conditioner's air filters, coils, and fins should be cleaned regularly. Failure to do this can shorten the life of your AC unit and also lead to costly repair calls. When you neglect your AC unit, its performance will decline while using more energy, causing your utility bills to skyrocket. You will often pay much more in wasted power than you would by simply calling a licensed air conditioning contractor to perform a tune-up.
So, how often do you need to clean your air conditioner? There isn't one answer to that question because the different components of your air conditioner require varying amounts of service. Your air filters, for example, should be cleaned or replaced every month or two during peak operating seasons. If you have furry pets, live in a dusty area, or if your AC is running constantly, you may need to replace your filters more often. Simply replacing a dirty air filter can lower energy consumption by as much as 15%. Replacing or cleaning your air filters is actually one of the most important maintenance tasks you have for your AC unit. When your air filters become dirty or clogged, the air cannot flow properly through your home. A dirty air filter can also cause your evaporator coils to freeze over, causing ice to build up inside of your AC unit, further hindering its performance.
Another part of your air conditioner that will need cleaning is your evaporator coils and condenser coils. While your air filter will cut down on the dirt and grime that builds up on these coils, over time, dirt will build up on these coils. The dirt build up will reduce airflow as well as insulate the coil. When the coil becomes insulated, its ability to absorb heat is diminished, thus reducing the efficiency of your air conditioner. These coils should be cleaned every year, but going inside of your AC unit can be dangerous if you do not know what you are doing. As such, this is a task that's best left up to the professionals. Other parts of your AC unit will need cleaning as well, such as your condensate drains and your coil fins.
Regularly replacing your air filters and scheduling a yearly tune-up is the best way to ensure that your air conditioner runs efficiently, especially on hot days when you need it most. If your air conditioner is overdue for regular maintenance, contact ACT Air Conditioning today!