Your HVAC system is probably one of the most expensive pieces of equipment in your home. On top of that, the Texas heat can be brutal and unforgiving -- a challenge for even the best
AC systems
. Preventing a breakdown in your AC system that will require an expensive repair, as well as an uncomfortable and potentially unsafe environment for you and your family, should be a high priority. Don't wait until there's a problem, you can safeguard your AC system by getting regular inspections from a certified HVAC professional.
Not only can you save money by avoiding a breakdown in your AC system, regular inspections can ensure that you are getting the maximum efficiency out of your system -- keeping your energy bills to a minimum. The filter in your air system, designed to block dirt and debris from entering you air supply, will slowly get more and more clogged, restricting the air-flow. By getting your filter regularly cleaned or replaced you can be sure that you're getting the most out of your unit and not unnecessarily wasting energy.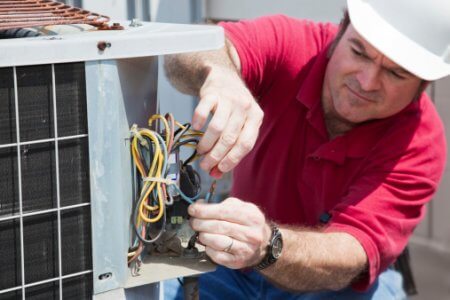 When one part of your AC unit malfunctions, it's possible for it to cause other parts to behave oddly or even break entirely. By having a regular inspection done you can have individual parts repaired or replaced before they cause a disastrous chain reaction. With the weather easily climbing over 100 degrees in Texas, having your unit break down also presents a health risk for you and your family. You should take careful care to ensure that your machine is in peak condition when expecting extreme weather, particularly in residences that house small children or the elderly, who are particularly susceptible to heat stroke and exhaustion.
While there are some repairs that can be done yourself, HVAC repair is best left to a professional. The sensitive inner-workings of your air conditioning can easily break if you aren't taking the proper care. Also, working on powerful electric equipment without the proper training can present fire and electrocution risks.
To set up a maintenance plan for an HVAC system in the Houston area,
contact
the professionals at Air Conditioning Texas today!